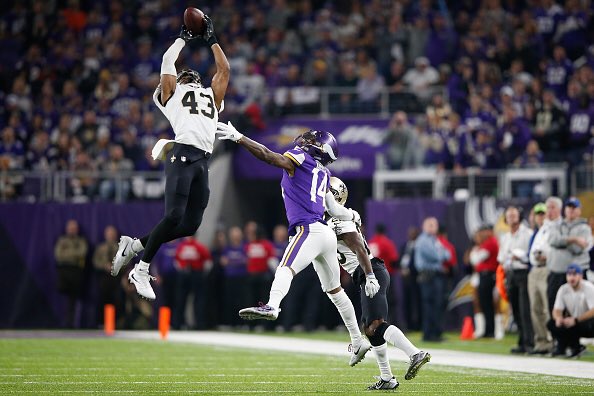 I grew up in a family where the men didn't easily show their emotions, a character trait that extended itself to sports.
It certainly didn't help that one grandfather, a proud military man that stormed the beach in Normandy, had seen and experienced things that were a whole lot bigger than sports, though he enjoyed watching Major League Baseball's "Game of the Week" as well as college football.  It also didn't help that another grandfather, though a loyal corporate employee and Boston Red Sox fan, lived through a period of such baseball and pro football angst that there was little to truly celebrate except the Sox's latest collapse or broken dreams.  (And the Pats were the definition of mediocre.)
My father, too, has always been a sports fan but also didn't do things like swear under his breath at the TV, stand up watching the game because "sitting down ruins the luck", or speak in tongues because his favorite team snatched defeat from the jaws of victory.  
As I watched New Orleans lose tonight on an utterly devastating play - whether it was THE most devastating play in NFL postseason history will have to be debated by historians - I sat down in my chair for the first time in over an hour.  My son, not always one to watch football games but was caught up in this one, was next to me, and I gave my son a warning.
"Never root for a team," I told him, almost immediately regretting in afterwards.

Read more »