Archive For The "College Football Playoff" Category
Still bummed that Lehigh's Patriot League Championship season is over? Yeah, me too.
That doesn't mean that I've totally tuned out the college football landscape, though.
Starting tonight, there's some terrific games on TV and online streaming that I'll be watching, both at the FCS and the FBS level. Happily, the FCS Round of 16 games are not all going up against each other like last week, so the opportunity is there to catch one or more of those games – and you can bet that I will be.
Below the flip, starting with the MAC championship game tonight, are my picks for games to watch, and – why not? – some picks as to who I think will win.
(Yes, it includes Penn State. Stop asking.)
Read more »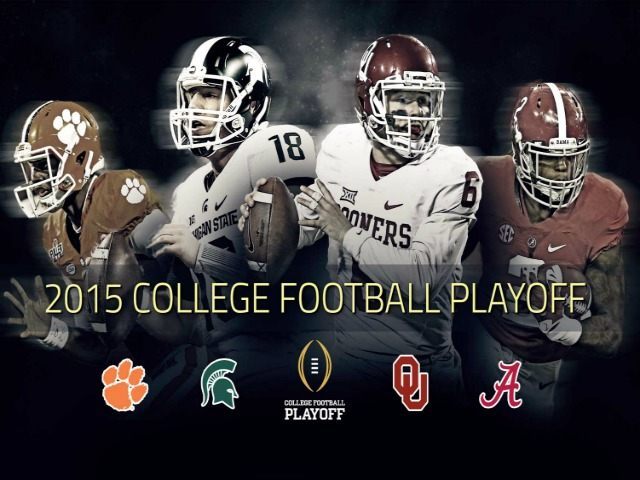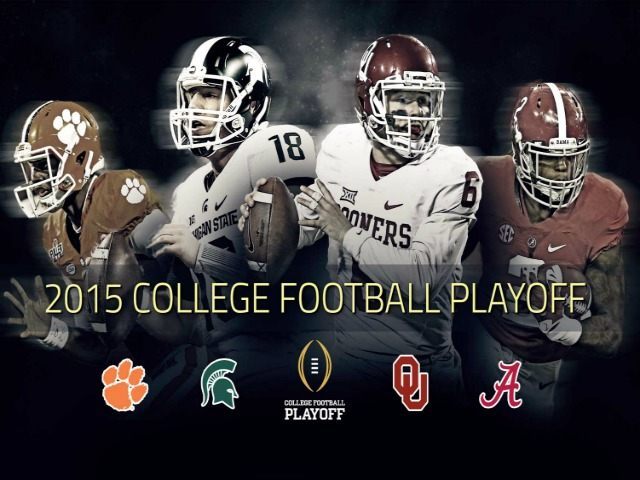 Let's get something straight off the bat: I am not against bowl subdivision football.
Sure, it's patently unfair in that more than half of the "subdivision" is essentially unable to compete for their championship. Yes, it's a money play. Yes, it's overhyped.
But that doesn't mean I don't enjoy it. I'm a huge college football fan. I love Army/Navy, big rivalry games (as long as they don't interrupt my Rivalry game), and marquee matchups. When Temple played Notre Dame, I listened, and watched. College football narratives remain the best narratives.
Tonight I'll be watching Alabama play Clemson, a most worthy conclusion to the FBS football season. Let's take a look at what the CFP did right, and what to expect tonight.
Read more »
New Year's Eve is supposed to be about all the good things about college football.
For FCS, it's about the run-up to the FCS National Championship game in Frisco, Texas. This season – again – North Dakota State heads to the party once again, while the No. 1 team in the nation. Jacksonville State, tries to be the team that finally harpoons the Bison to break their consecutive national championship streak.
In the FBS, the bowl games that really matter – the plus-one playoff teams, the four teams that could win their bowl championship – are being played. Lots of people will tune in. Advertisers will see a very strong return on investment on their ad buys for the game. The administrators for Alabama, Michigan State, Clemson and Oklahoma will be entertained, and well paid.
Yet now, at the end of 2015, there are dark clouds on the horizon looming pretty much everywhere about the entire sport. Folks are worried about head injuries more than ever. The bowl system, with more exhibition games than ever, feels overstretched, and the games are competing with more and more sports entertainment and feeling diluted. Even the revenue model for sports on TV feels under threat as more and more people cut the coaxial cable and media conglomerates like ESPN actually shrink in viewership.
College football was, and still is, the greatest sport in the entire world. But many forces of change feel like they're coming, and it's making a lot of folks pessimistic about the future of the sport.
Read more »