Archive For The "Dominick Bragalone" Category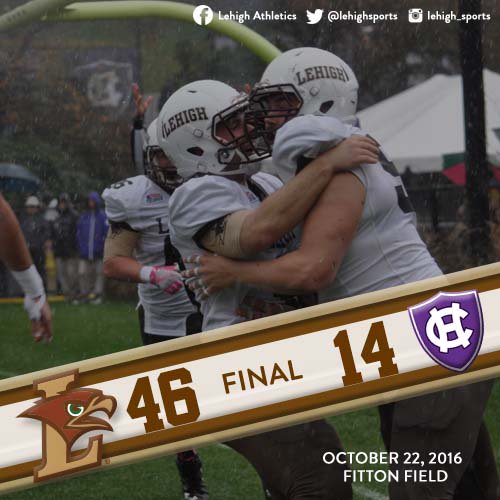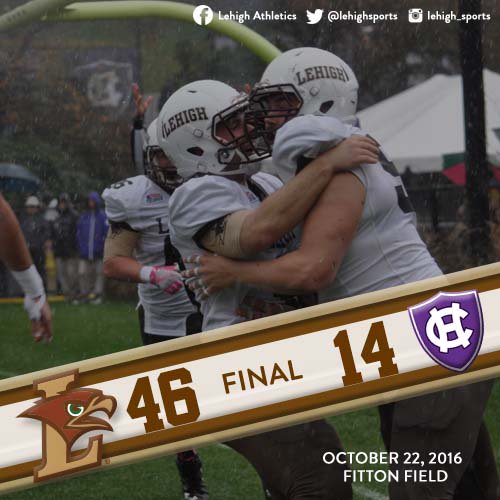 On the first drive of the game, surprise Holy Cross starting QB Blaise Bell connected on a long pass to WR Jake Wieczorek, setting up a big touchdown run by WR Brendan Flaherty.
On the last drive of the game, freshman RB Domenic Cozier ran up the middle to score his first collegiate touchdown for the Crusaders.
In between those two touchdowns, it was for the most part all Lehigh.
Lehigh's defense held Holy Cross to 281 yards of total offense and forced five turnovers – most of it coming on a couple of pass plays – and allowed the offense to to pummel Holy Cross' defense with a balanced attack. With three passing touchdowns from sophomore QB Brad Mayes and three rushing touchdowns, two of them by sophomore RB Dominick Bragalone, Lehigh would score 46 unanswered points to win resoundingly, 46-14, at Fitton Field.
Read more »