Archive For The "Marquis Wilson" Category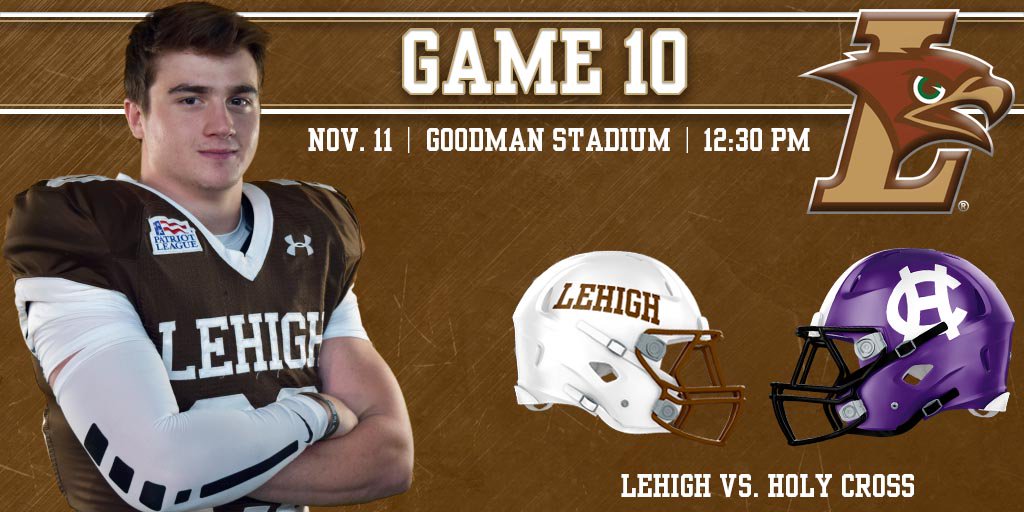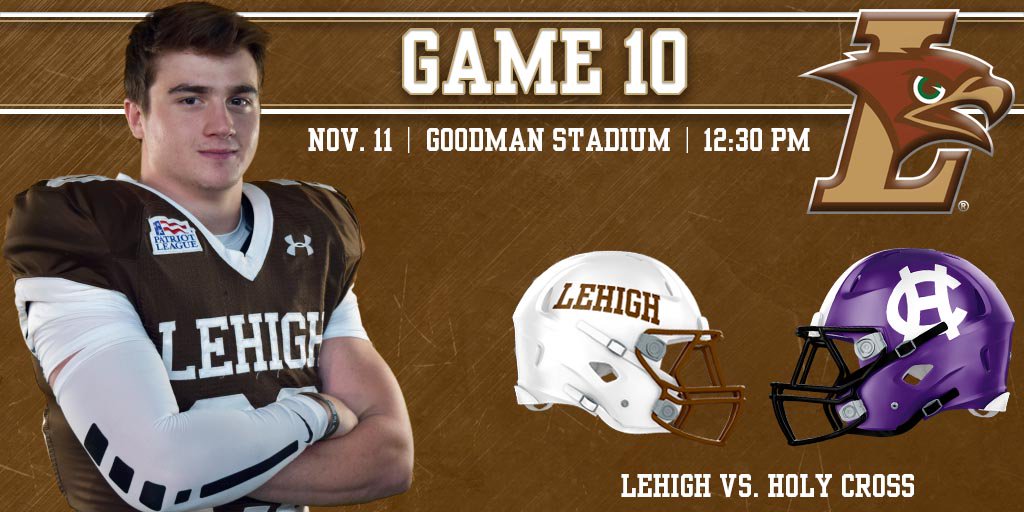 Not headed to the the frozen tundra at Murray Goodman Stadium to catch the critical Holy Cross/Lehigh game?
Why? THIS IS IT, FOLKS. This is one to catch in person.
Yeah, I know it's going to be cold. Yeah, I know that life is busy. But it's a home game, it's win, and stay alive for a Patriot League Championship. It's a big game; there's no doubt about it. You need to be there for big games. Future generations of your family are counting on you to say that "I was there on that freezing cold day at Murray Goodman".
So after that sales pitch, you still can't make it, and still want to know how to you catch the game?
Never fear. LFN's here.
One aspect of the Lehigh game at Fordham that doesn't get a lot of attention is that
the last time the Mountain Hawks went to the Bronx and came away with a win was in 2011.
Even before RB Chase Edmonds then broke a Patriot League single-game rushing record against Lehigh in their 59-42 win in 2015 – a record he later broke against Lafayette – Lehigh lost a 52-34 shootout in the Bronx in 2013 as well. In the last two games in the Bronx against Fordham, Lehigh has allowed a 50-burger, as they say, two straight games.
"Fordham racked up 630 yards of offense on the Mountain Hawk defense and cracked 50 points on Lehigh's D, the first time that happened since 2007," I wrote about that 2013 game. "It wasn't only Fordham's third-ever win against the Mountain Hawks – it was also Lehigh's first regular season road loss since 2010, when Lehigh traveled to New Hampshire and lost 31-10."
That was only marginally as painful as the 2015 game, which also happened to be the debut of junior QB Brad Mayes after QB Nick Shafnisky came out of the game after a late hit during a 2 point conversion.
Mayes very nearly rallied the Mountain Hawks to make it a one-score game, but a missed FG try ended the dream, cemented be a 75 yard touchdown run by – who else? – Chase Edmonds.
(Photo Credit: Alex Fisher/The Daily Pennsylvanian)
Both Penn head coach Ray Priore and Lehigh head coach Andy Coen aren't necessarily focused on the numbers and the exploits of individual members of their offense.
Priore, focused on finally beating Lehigh for the first time in his head coaching tenure, and Coen, trying to right the ship after a very shaky 0-3 start, have different things to worry about.
But this weekend's affair at Murray Goodman, if the past is any guide, could have the potential of a highlight reel of tremendous catches by some receivers that are getting looks by NFL teams.
Twice before Penn WR Justin Watson and Lehigh WR Troy Pelletier have played against each other, and both times Watson and Pelletier have lit up the opposing secondaries for some tremendous catches and some amazing numbers.
For Penn, it's allegedly about building off the win over Division II Ohio Dominican last week. For Lehigh, it's supposed to be about getting their first win, and getting some positive momentum back in their season. But for fans, there's definitely the potential of an offensive circus this weekend that could be immensely entertaining.


Read more »