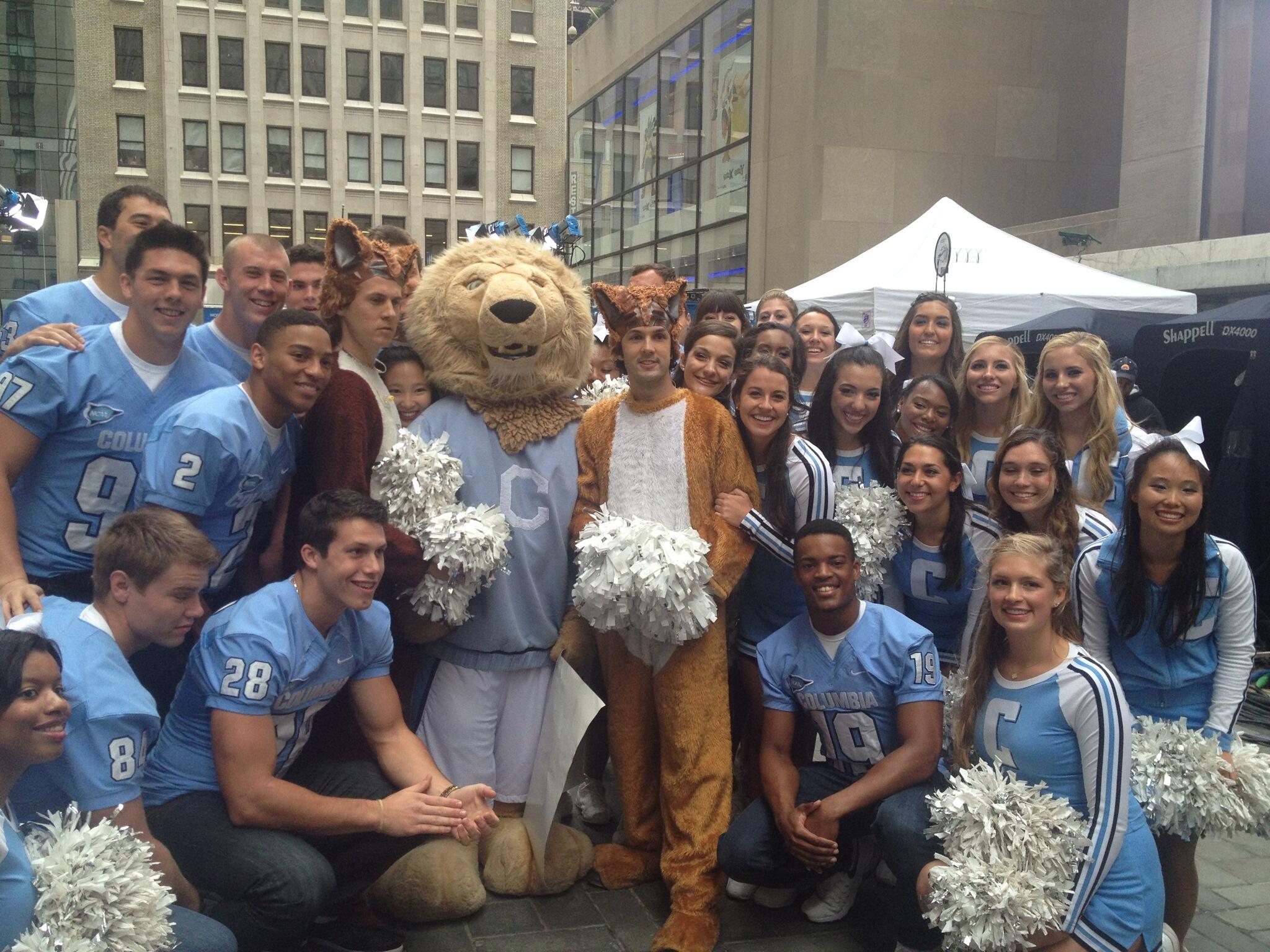 After a week of silence throughout both the Lehigh and Columbia camps, finally, on a Friday, a good old-fashioned media blitz comes through to make my Game Breakdown easier.
Of course there's my first choice of news,
Jake Novak
's excellent
Roar Lions blog
, which pointed me to a
piece from the student-run
Columbia Spectator
that gave some late, critical information on this weekend's game.
And then there was the
Today
Show on NBC nationwide, where the Columbia football team had a segment talking a little bit about the football team and
the game this weekend as well
, even if
Al Roker
seemed a lot more engaged regarding dropping a
Ylvis
reference for the song "
What Does the Fox Say
?" with the Baby Blue cheerleaders instead of analyzing the Lions' chances this weekend.
Another thing Al missed was that the weather report for tomorrow
has turned quite a bit better
, with the game turning to a partly-cloudy, 10% chance of rain sort of afternoon for kickoff.  There's a decent chance, even, at sun to go with unseasonably high 70 degree temperatures.
Let's get right to the breakdown and fearless prediction.
Read more »