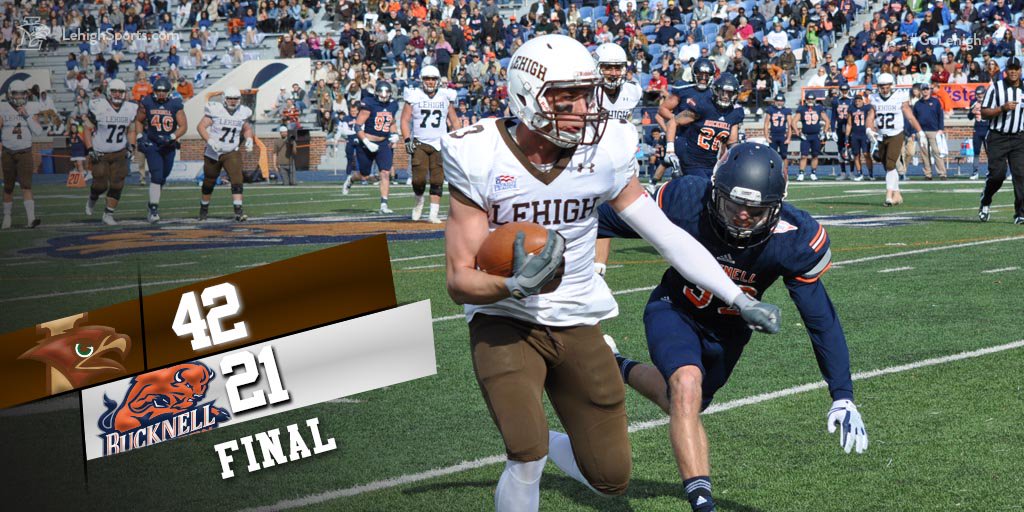 (Photo Credits: Mike Geer/Lehigh Athletics)
"We went right at 'em."
That was head coach
Andy Coen
talking to Lehigh Sports'
Steve Lomangino
after the Mountain Hawks' 42-21 win over Bucknell.
With their Patriot League title hopes on the line, and the No. 1 defense in the Patriot League the opposition, it seemed like the Mountain Hawks might enter into the type of defensive struggle that defined last year's game against Bucknell.
But after
junior LB Mark Walker
forced and and grabbed a Bison fumble and returned it to the Bucknell 9 yard line,
junior QB Brad Mayes
didn't mess around.
Read more »