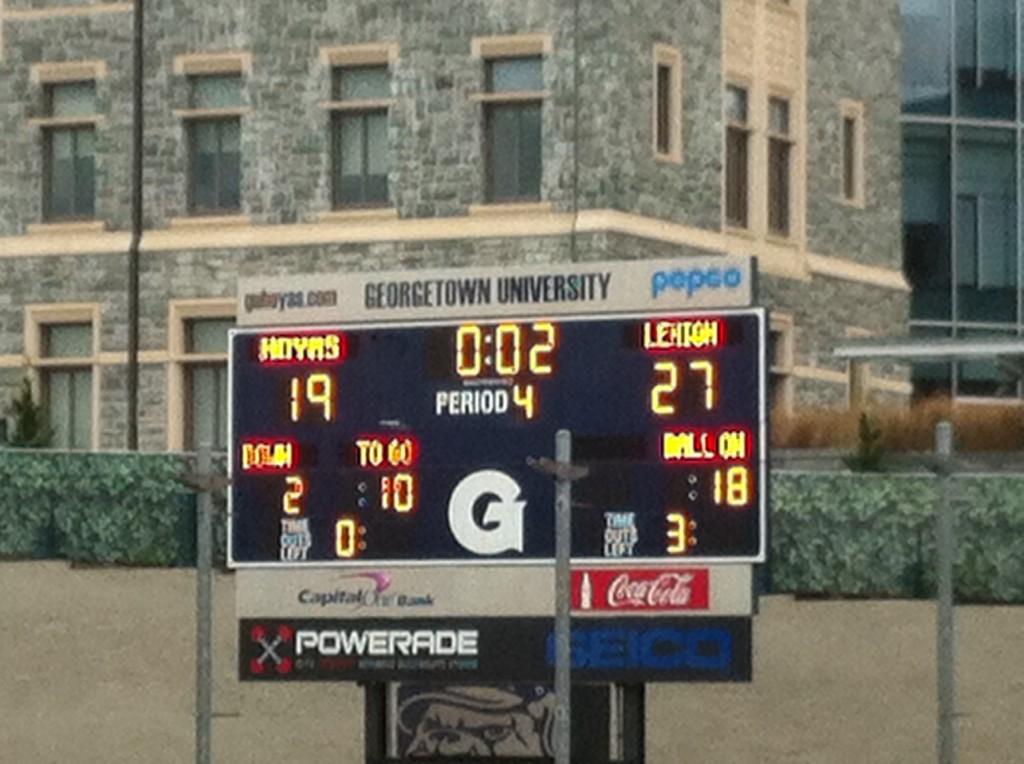 It was a point when the Lehigh football team could have packed it in, or simply decided that they wanted to just play out the string.
Instead Lehigh went down to Washington, DC and got their second win of the season, as well as their first Patriot League win of the season, with a 27-19 victory over the Hoyas.
It wasn't always pretty.  Just like against Cornell, the mixture of young and veteran Mountain Hawks made some big errors to keep Georgetown in the ball game.
But despite the goofs, for Lehigh there was a lot more good than bad.
For the first time since a few weeks, hope and optimism, for the rest of this year up to the 150th meeting of Lehigh and Lafayette - and beyond - made an appearance.
Read more »