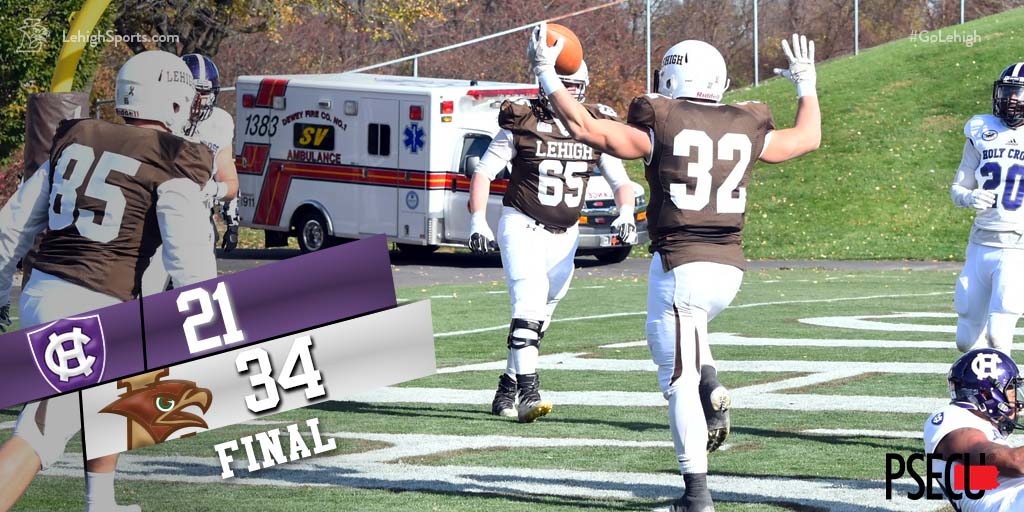 The term "control of your playoff destiny" is thrown around a lot.
The 3-6 Mountain Hawks were in control of their destiny this weekend.  Win against Holy Cross, and Lehigh will stay alive for no worse than a co-Patriot League Championship and possibly a ticket to the FCS Playoffs.
By the time the clock hit triple zero's, the Mountain Hawks did what they had to do, beating the Crusaders 34-21, and keeping destiny in their own hands with one more regular season game to go - the 153rd meeting of The Rivalry next weekend vs. Lafayette.
Junior RB Dominick Bragalone carried the offense on his back with 30 carries for 205 yards and 4 touchdowns, but he and the offense fed off the energy of  some big Lehigh defensive and special teams plays.  Once Lehigh went up 14-0,  Holy Cross would never get any closer than a touchdown.
Read more »