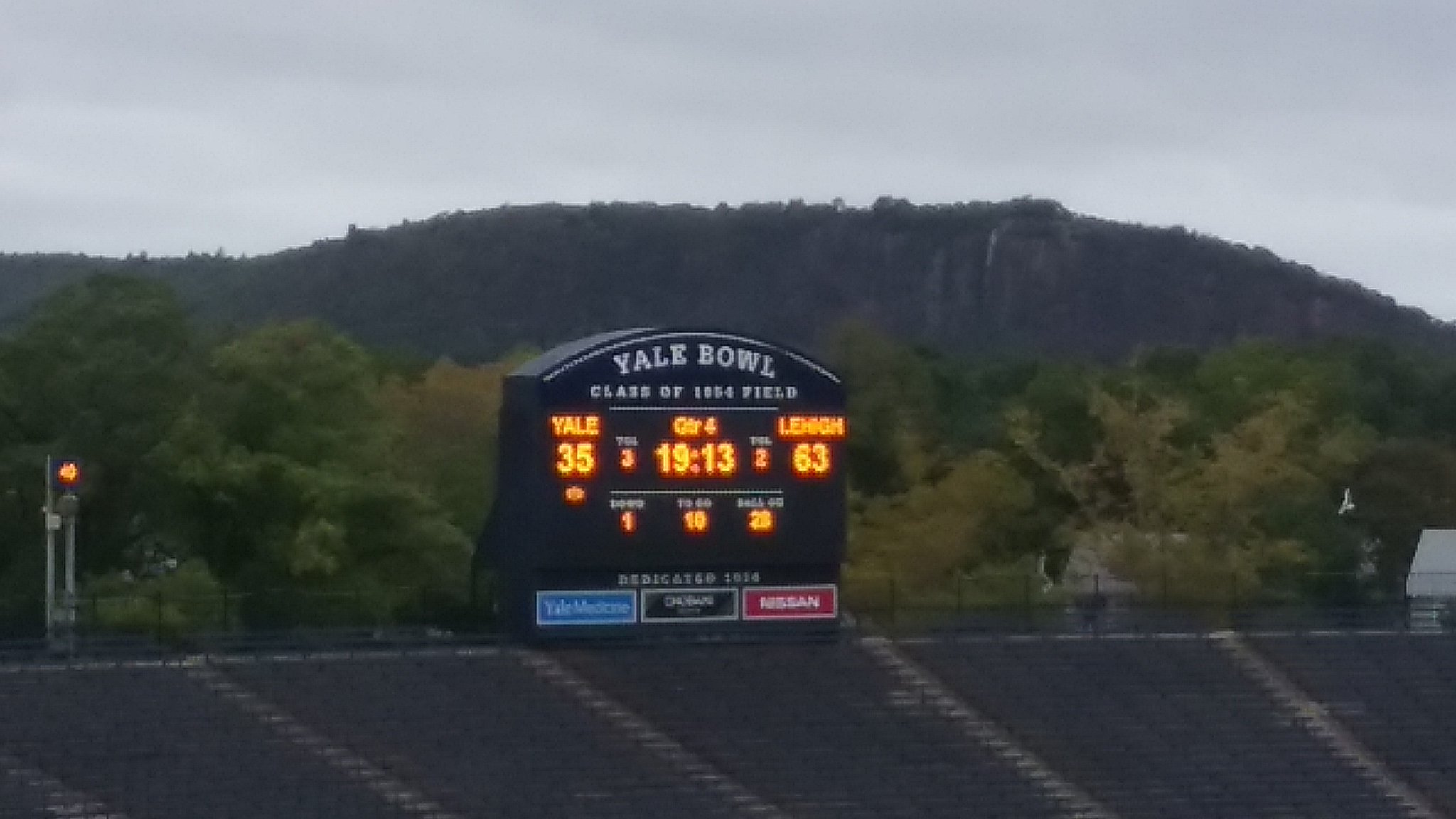 It came as a big surprise to the press box, the fact that s
enior QB Nick Shafnisky
would not be starting versus Yale.
 
Sophomore QB Brad Mayes
, who had seen time on the field as a freshman, trotted onto the Yale Bowl's grass field to start the game instead.
By the time he'd left the Yale Bowl's playing field, he and the Mountain Hawks would have put their marks on a whole lot of Lehigh and Yale Bowl records.
Combined, Lehigh's and Yale's 70 points would be the most ever recorded in a half of football at the Yale Bowl.  Lehigh
QB Bob Aylsworth
's record 454 passing yards in the Yale Bowl, broken.   The all-time team and individual Lehigh records for passing yards in a game, broken.  All-time touchdown pass record, tied.  Most points scored by an
Andy Coen
-coached team, broken.
Number of extra points in a game?  Tied.  Number of passing touchdowns in a game?  Tied.  Most points allowed by Yale at the Yale Bowl?  Tied.
It was a 63-35 win that, incredibly, was still in doubt at halftime when a second half 21-7 surge would allow Lehigh to pull away and the records started to pile up, one after the other.
Read more »