Archive For The "Coglate" Category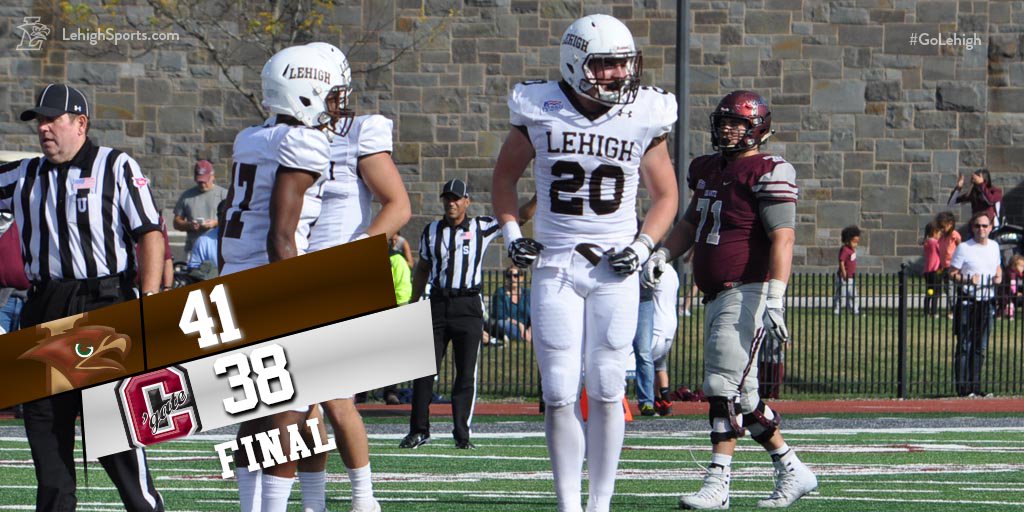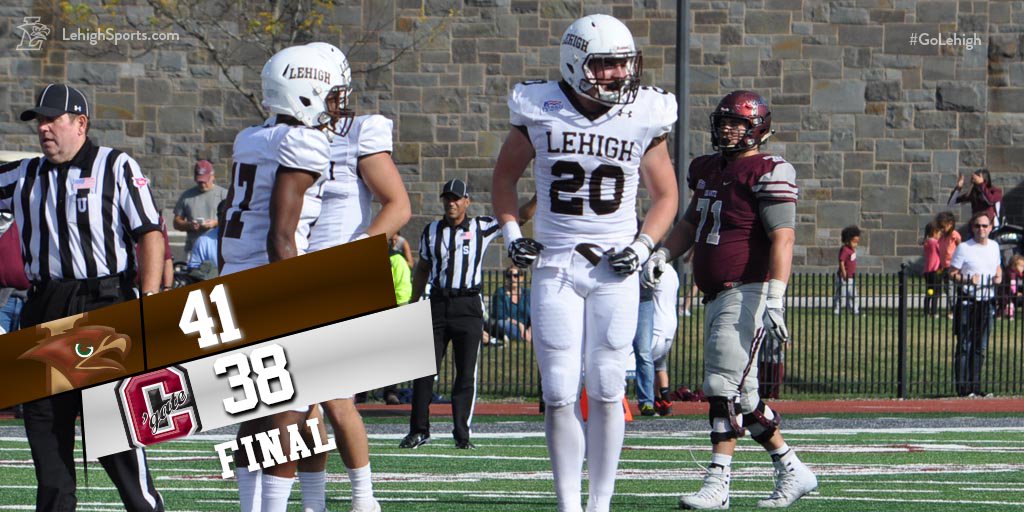 It was Colgate 28, Lehigh 14 as the first half was coming to a close. The Mountain Hawks had the ball, but the pall over Lehigh fans everywhere was very evident – "here we go again," most seemed to be thinking.
You couldn't blame fans necessarily for thinking that way, of course. The Mountain Hawks hadn't found out yet this year how to pull out a game like this, and normally, a two-touchdown deficit to Colgate feels like a four-touchdown deficit, the way they run the ball and gradually crush the spirit of opposing teams.
Driving and scrambling – somewhat of a broken play – junior QB Brad Mayes found junior RB Dominick Bragalone downfield with a big 35 yard touchdown pass, cutting the deficit to 28-21.
And then, gradually, over the course of a half of football, Lehigh put mistakes behind them just as the uncharacteristic mistakes by Colgate seemed to mount. One Colgate touchdown would be called back. Then another. And Lehigh would battle back to tie the game twice, fall behind by a field goal with 5 minutes to play, and then score the winning touchdown and get a game's only turnover at the exact right time to preserve the win.
Somewhere, Al "Just Win, Baby" Davis was smiling.
Read more »