Archive For The "North Dakota" Category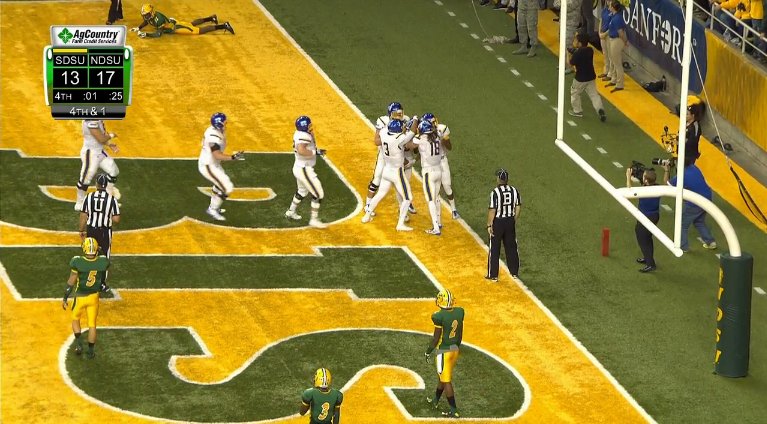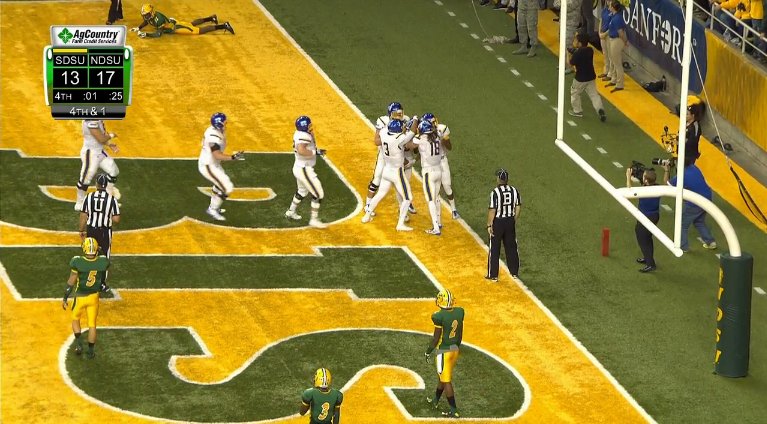 You didn't ask for them, but here's my pick for this week's FCS Top 25.
So this is the week that North Dakota State falls.
They fell in a thrilling defensive battle at home to South Dakota State in the game for the "Dakota Marker".
It was a great game, filled with drama and showed that the Jackrabbits are worthy of everyone's attention this week. In fact, South Dakota State's effective, time-consuming drive was in many ways pulling from North Dakota State's own trademark last-second comebacks, pulling together a drive for the ages, daring them to stop them yet consistently converting 3rd and 4th downs to set up the chance to win.
But then, therein lies the tricky part. Where to rank the Bison, and where to rank the Jackrabbits?
Read more »