Archive For The "Rob Rolle" Category
(Photo Credit: Philadelphia Inquirer)
It's time to go full nerd and do a full-blown breakdown of the Villanova Wildcats.
If there were any lingering doubts about how good No. 12 Villanova is, the Wildcats enter this game on a huge high, upsetting Temple of the AAC 19-17.
This isn't the first time Villanova has faced Lehigh after playing an FBS opponent.
In 2016, the Wildcats traveled to Heinz Field in Pittsburgh, facing a Pitt team led by now-Pittsburgh Steeler RB James Conner on the ground. The Wildcats fought pretty bravely in that game but eventually fell 28-7 to one of the more powerful teams of the ACC that season.
In the game against Lehigh the following week, won by Villanova 26-21, Lehigh was in the game until the very end, jumping to a 14-6 lead at halftime before the Wildcats got over their Pittsburgh hangover.
Down 21-20, head coach Andy Talley resorted to dinosaur ball, running almost every play until converting the final touchdown. The rally, behind QB Nick Shafnisky and WR Troy Pelletier, fell about a yard short on a 4th and 10 in Villanova territory.
Read more »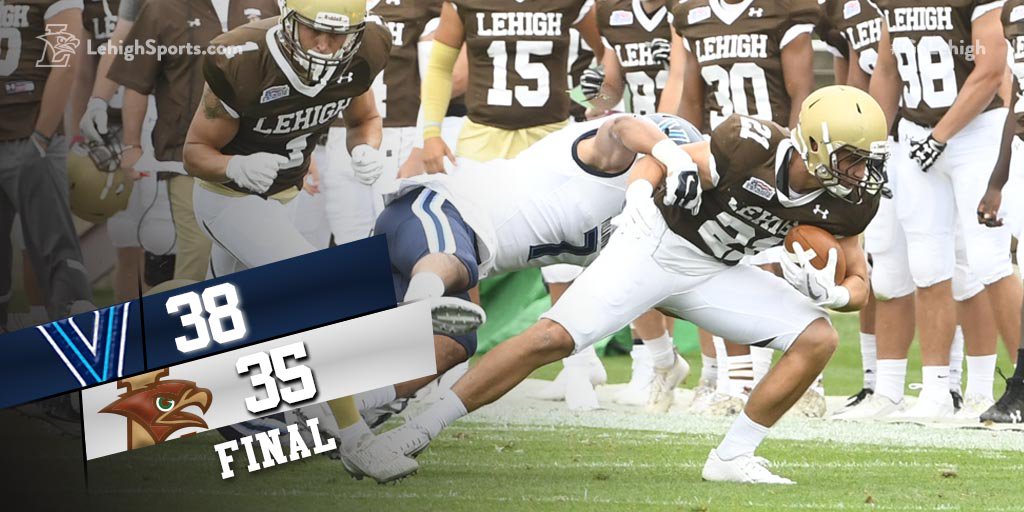 Lehigh fell behind 21-7 and 28-14 in the first half, and battled back in the second half to give themselves a shot to win, but for the second straight year the Mountain Hawks came close but couldn't close the deal, falling 38-35 to Villanova at Murray …
One of my favorite stories of the early Lehigh football era was the idea that Lehigh, Lafayette and Penn in the late 1800s battled for the "Championship of Pennsylvania".
In 2017, it wouldn't be prudent to call a game versus Lehigh and Villanova the "Championship of Pennsylvania", thanks to the presence of Penn State, Pitt and Temple in the state.
In FCS though, Lehigh vs. Villanova, the only two STATS and Coach's Poll Top 25 teams that are based in Pennsylvania, it could certainly be spun in that way.
Villanova, at No. 9/10, travels to Lehigh, No. 17/17, to determine who is the FCS Champion of Pennsylvania.
I like it.
Read more »