Archive For The "1977" Category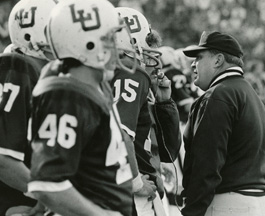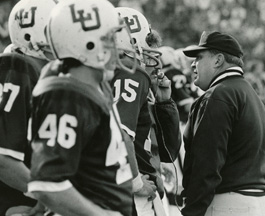 This week for Lehigh football included an interesting announcement about the particulars of the Mountain Hawks' 2019 football schedule.
Set aside for a moment the point that it will be the first time since the early 1980s that Lehigh won't have a single Ivy League team on the schedule (something I've been assured is an anomaly, not a trend).
What's most interesting is that the Mountain Hawks will be headed to the West Coast to face off against UC Davis, making their first trip to California since 1998, when Lehigh played St. Mary's (CA).
In recent years, Lehigh hasn't played a lot of games that require a flight – the last game that did was when the Mountain Hawks traveled to James Madison in 2015.
They also haven't played many games outside of the Eastern time zone – the last time they did that was in 2011, when Lehigh had to travel to North Dakota State in the FCS Playoffs after pulling off a shocker against Towson 40-38 in the first round.
The UC Davis game next year will be a welcome change of pace to get the Mountain Hawks on a flight out of region – and to play a long-awaited rematch of a Division II semifinal game.
Read more »
The latest disco music was available right off campus at "Records and Things". A young Phillies pitcher named Steve Carlton wins his second Cy Young Award. Debbie Boone's "You Light Up My Life" topped the charts, spending 10 weeks at No. 1 on Billboard . Rocky was still in theaters. Billy Joel would tour Bethlehem and the valley, perhaps setting the stage for his later hit Allentown.
In local news in 1977, Lehigh was also in the running for an invitation to the football postseason.
Coming into the 113th meeting between the Leopards and Engineers, as they were commonly known at the time, never before had been so much on the line for Lehigh. In front of an expected sellout crowd of 18,000 people, a win would in all probablility give them the Lambert Cup, given to the best team in the East, and an invitation to the Division II playoffs.
But a loss to the team that beat them last year would see all of Lehigh's opportunities fade away, the chance to qualify for the eight-team postseason playoff and championship Bowls, the opportunity to reverse last year's humbling loss to the Leopards.
It was win, and get the hardware, and a chance to compete for the championship. Lose, and sit at home, wondering what could have been.
Read more »