Archive For The "Dorian Williams" Category
We break down the Princeton game – and we give our fearless prediction, below the flip.
Something of note this week that I forgot to mention in my Narrative Street and my Game Preview is the fact that the two opponents that Lehigh lost to earlier in the year, Monmouth and Villanova, are doing extremely well. Both teams' only losses have come to FBS programs, and both schools acquitted themselves very well in both circumstances.
2-1 Monmouth was never out of the game vs. Kent State, falling 27-7 to the Golden Flashes in a game after Kent State was stunned by fellow FCS member North Carolina A&T in four overtimes, 39-36. The Hawks largely kept Kent State's offense in check and kept them in the game, and their star defensive player, DB Mike Basile, had an eye-popping 16 tackles and a blocked kick.
If Monmouth can upset heavily-favored and nationally-ranked Charleston Southern this weekend in their home opener, the Hawks would go to 3-1 and would most likely get strong consideration in many peoples' Top 25 votes. It would also make Lehigh's loss to them to start the season sting a little less.
Nationally-ranked Villanova, also 2-1, lost their season opener to Pitt, most notably holding the Panthers to a lower point total on defense (28) than both Penn State (42) and Oklahoma State (38). After their win over Lehigh, the Wildcats impressively dispatched Towson 40-21 at home to maintain their No. 19 ranking nationally.
Villanova will be facing off against Lafayette in Easton this weekend, their first trip there in more than 90 years, and seem like prohibitive favorites to win there Saturday night. If they do, Lehigh's "schedule strength" won't be harmed very much by their presence on the schedule.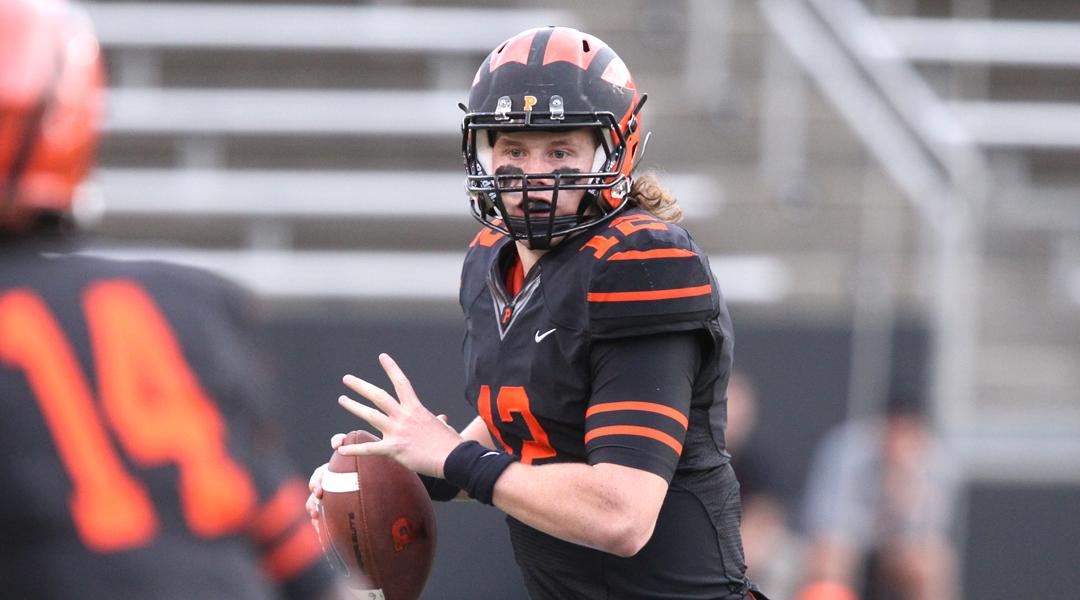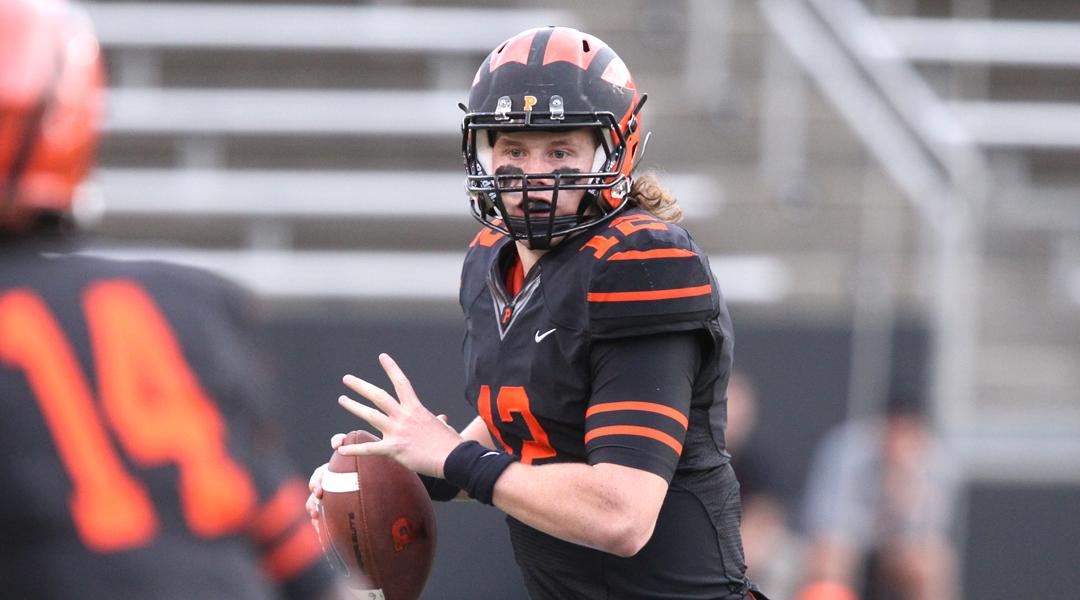 Head coach Andy Coen stood outside the locker room, obviously agitated at the result of the game. Outside, beautiful fireworks were exploding over Princeton Stadium on a beautiful night.
In front of the locker room, the fire was coming from Lehigh head coach, verbalizing what all the players, and fans, saw on the evening.
"The turnovers, the penalties, the blocked extra point, losing momentum there, that was all stuff we had control over," Coen said, seemingly wanting to get back onto the field right then and there, with the fireworks going off, and play the game all over again. "They had no control over that. It was our problem jumping offsides, it was our problem dropping balls, our problem not being focused enough. And if you are not focused enough, then someone else will play."
It was so frustrating because the Mountain Hawks had some real pretty looking numbers on the stat sheet. They outgained Princeton 561 yards to 497. Junior QB Nick Shafnisky had 348 yards passing, many of them to sophomore WR Troy Pelletier, who broke a school record for completions in a game with 15. Freshman RB Dom Bragalone played an outstanding game, becoming the second freshman running back in as many weeks to rush for over 100 yards in a game.
Yet Lehigh didn't win in the only statistic that really matters – points. Last week, Lehigh doubled up Penn. This week, Princeton would double up Lehigh, 52-26.
Read more »