Archive For The "Seth DeValve" Category
"The past is the past and we aren't concerned with it. We have learned from our mistakes, and we are ready to move on."
That comes from junior RB Micco Brisker, who was quoted two years ago after the Mountain Hawks came back from a trip to Princeton where Lehigh fought hard, but fell, to the Tigers 52-26.
The similarities between that week and this week are something that I cannot shake.
Like this week, Lehigh came back home that season to face off against Yale after a tough, physical loss. Like this week, the Mountain Hawks were coming off a school record being set by senior WR Troy Pelletier in a losing effort. Like this week, Yale started RB Deshawn Salter, a mild surprise after the expected starter went down to injury. And like this week, Lehigh came back home after a loss looking to right the ship.
In 2015, Lehigh lost the game.
In 2015, Brisker and LB Colton Caslow talked a good game about being prepared for that week, fixing mistakes and moving forward. But it didn't result in a win, nor did it result in a Patriot League championship season.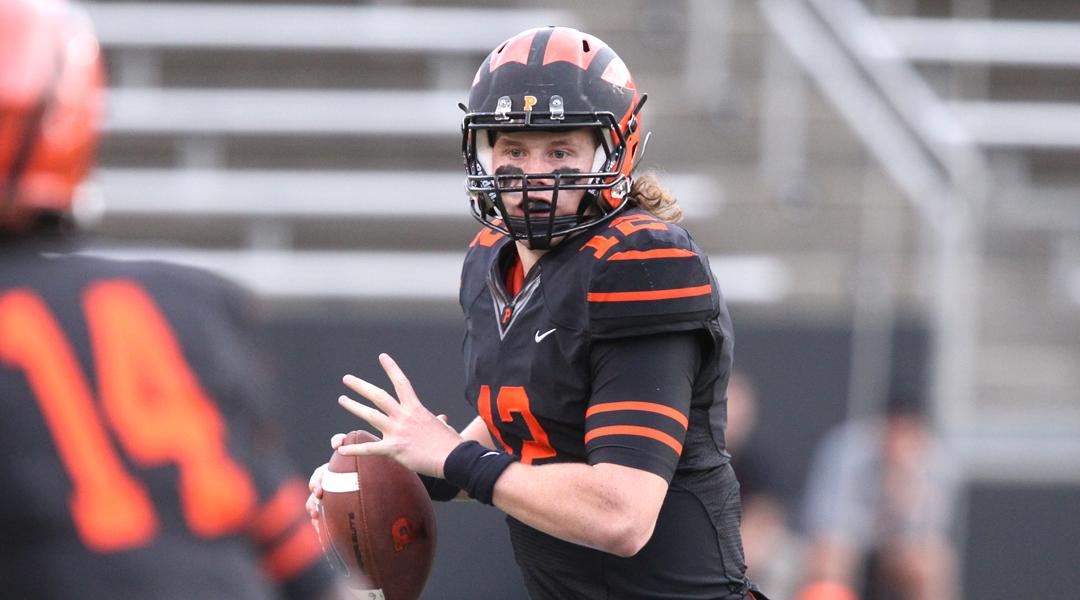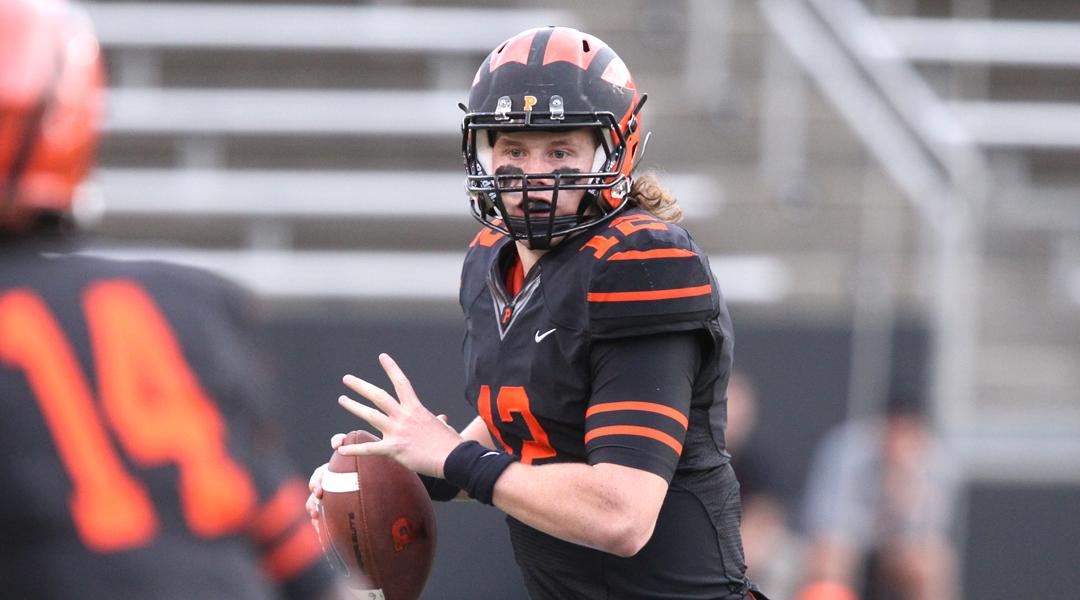 Head coach Andy Coen stood outside the locker room, obviously agitated at the result of the game. Outside, beautiful fireworks were exploding over Princeton Stadium on a beautiful night.
In front of the locker room, the fire was coming from Lehigh head coach, verbalizing what all the players, and fans, saw on the evening.
"The turnovers, the penalties, the blocked extra point, losing momentum there, that was all stuff we had control over," Coen said, seemingly wanting to get back onto the field right then and there, with the fireworks going off, and play the game all over again. "They had no control over that. It was our problem jumping offsides, it was our problem dropping balls, our problem not being focused enough. And if you are not focused enough, then someone else will play."
It was so frustrating because the Mountain Hawks had some real pretty looking numbers on the stat sheet. They outgained Princeton 561 yards to 497. Junior QB Nick Shafnisky had 348 yards passing, many of them to sophomore WR Troy Pelletier, who broke a school record for completions in a game with 15. Freshman RB Dom Bragalone played an outstanding game, becoming the second freshman running back in as many weeks to rush for over 100 yards in a game.
Yet Lehigh didn't win in the only statistic that really matters – points. Last week, Lehigh doubled up Penn. This week, Princeton would double up Lehigh, 52-26.
Read more »
We break down the Princeton game – and we give our fearless prediction, below the flip.
It's rare that I talk about last week's opponent in this space, especially when the focus should really be on how to beat Princeton. But Penn's 24-13 win over No. 4 Villanova was so stunning to this reporter and such a great thing for head coach Ray Priore's Quakers that it's worth mentioning here.
It was a result that seemed to even stun Penn's head coach, who earned a whopper of a first win thanks to winning the time of possession battle (holding onto the ball for more than 39 minutes on offense), benefiting from Villanova miscues (a roughing-the-punter call kept one Penn drive alive that ended in a touchdown) and making huge plays (as the Wildcats were driving to score, Penn LB Tyler Drake strip-sacked Villanova's quarterback, leading LB Donald Panicello to scoop and score a 92 yard touchdown return).
"Wow, just wow," Priore said after the game. "You know, you keep trying and trying and praying and praying. It had to happen sooner or later, right?"