Archive For The "C.J. McCollum" Category
I'm thinking about starting something daily during the work week – a section of five lunchtime reading links I found interesting.
Most times these will involve the Patriot League, FCS football, college football, or something else that I find interesting or amusing.
Let's get right to it: Your LFN lunchtime reading for today.
Read more »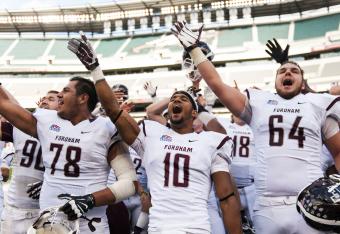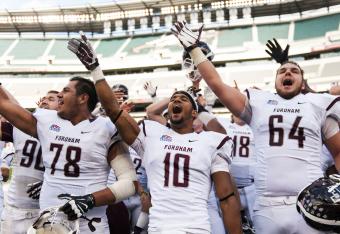 (Photo Credit: Howard Smith/USA Today Sports)
So on the morning of October 5th, I got out of bed.
The Lehigh football team was undefeated, of course.
WR Ryan Spadola was a receiver on the NFL's New York Jets, and by many indications was in line for more playing time on the biggest of stages, Monday Night football.
And G C.J. McCollum, after ripping up the NBA summer league for the Portland Trailblazers, seemed poised to enter the NBA season with a flourish, maybe even competing for Rookie of the Year.
By the end of my trip to the Big Apple, all three dreams were shattered.
Athletically, most Lehigh people of all stripes had three things in which they take an immense amount of "pride" – the football team, successful on the field for so long, the battle of Ryan Spadola against the odds to make the 53 man roster of the New York Jets, and the first Lehigh player ever taken in the NBA draft, C.J. McCollum. By the end of Saturday, Lehigh's "pride" had been run over by a truck on the upper level of the George Washington bridge.
Read more »
During the football season, I've gotten in the writing habit of picking a "Sunday Word", and using it to describe what happened the previous week.
I've been slack in getting this going this preseason, but the only possible word that can perfectly summarize this Lehigh football offseason is "pro".
The NCAA's big ad campaign for years now has been that "most athletes go 'pro' in something other than sports". And for the great majority of Lehigh athletes, year-in and year-out, this is still true.
But this offseason we've seen an unprecedented number of Lehigh athletes trying their hand at 'pro' ball – and Lehigh fans everywhere couldn't be more thrilled or excited. There are a lot of "pro" adventures to follow for Lehigh fans right now, and it's damned exciting stuff.
Read more »